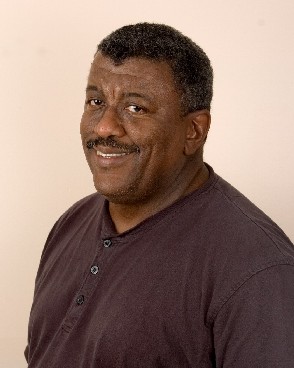 An artist can be described as one who shows great creativity or skill. When you first meet Doug Brown, he will tell you he is not an artist. "What I do is not art for art's sake but more so telling a story." With oil paints on canvas he transforms tales and memories of his childhood into works of art. His images are to a canvas what a writer's words are to pages. The story emerges from the depths of his imagination, and then begins again at the onset of your own. Whatever the tale, Brown undoubtedly exemplifies great creativity and skill.
Born in a small town called Roseland right between Charlottesville and Lynchburg, Virginia, more romantically known as Shenandoah Valley, Brown has been painting for a great deal of his life. A committed family man, he derives inspiration from life experiences and being close to his family. Often times he uses loved ones as his subjects. He and his wife Frances have two sons, Douglas Brown, Jr. and Benjamin Brown. He strongly believes in the strength of family and the power of parental influence. "A lot of people don't realize they have dreams because their parents don't encourage them."
For Mr. Brown what began as a childhood pastime, has matured into a skillful, yet relaxing undertaking. As a child he recalls drawing for fun. However, it was not until he began watching a show called "You Are an Artist" with Jon Gnagy, that he learned the concepts of shadows and began to realize his occasional sketches were the beginning of his artistic skills. In college he turned his skill to profit earning $5 per sketch drawing campus queens from his alma mater St. Augustine College in Raleigh, North Carolina where he majored in English. From there his collection of still life, environmental, landscape and surrealism portraits grew into an impressive gallery that he now offers to people with an enthusiasm for stories on canvas.
Within the Douglas Brown Collection one will find an array of artistic expressions. There is something for the nature enthusiast as well as the individual that can appreciate the simplicity of everyday living. "Most modern artists have ventured from the rural experience. I am trying to portray the down home country boy image." To be creative is to have a vision. That vision may derive from something as simple as a walk to church in "Daddy and Me" or it could arise from memories of a family gathering in "Mama". In his piece "Isaiah 10" Mr. Brown reflects on the moments in our lives when we need to let go and let God take over. Sometimes "we get so caught up in ourselves that we forget God's doing it, not us." Though Mr. Brown maintains strong spiritual convictions he does not want his work to be regarded so much as "biblically oriented but as universal pieces."
When he is not painting, Mr. Brown enjoys singing. A former member of a band called Atlantic Sound Show, he has opened for such performers as The Four Tops, Jerry Butler and the Mandrells.
Being in the presence of Doug Brown is much like spending time with a familiar friend. His demeanor and spirit welcomes you and gives you permission to totally be who you are. There has to be a solemn yet balanced rhythm to the creation of each Douglas Brown work of art as he introduces oil to canvas. With each stroke he attempts to bring art to life. That is why at Douglas Brown Originals art is alive and well.
Bio By: Tonya R. Woods